Do-It-Yourself (DIY) Biology versus Bioterrorism (Biotechnology and Society 2016)
From SynBioCyc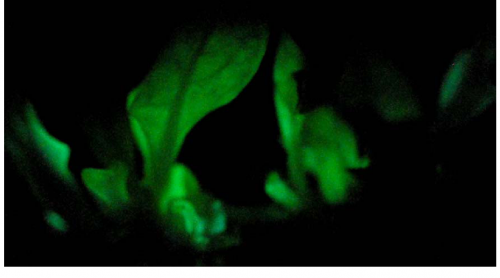 Required Reading/Viewing
Jorgensen Ellen Jorgensen TED Talk "Biohacking -- you can do it, too." 10 min. Intro to DIY biology by co-founder of GenSpace.
Jefferson C, Lentzos F, Marris C (2014) Synthetic biology and biosecurity: challenging the "myths". Front. Public Health. 2:115. PMID: 25191649
Czar Assignments
1. DIY/Biohacking Czar
What types of projects do most citizen scientists pursue at BioMaker spaces? What types of training and equipment are available?
Prominent BioMaker spaces: GenSpace (NYC) | BioCurious (Bay Area)
Kelty CM. (2010) Outlaw, hackers, victorian amateurs: diagnosing public participation in the life sciences today. J. Sci. Comm. 9:1-8. Available online here. Contains several examples of citizen scientist projects.
Search for new citizen scientist or DIY biology projects on sites like: Experiment.com and Indigogo.com. Here are some to get you started: Bento lab and DIY CRISPR
What is the relationship between some example projects and potential bioterrorism/biosecurity threats?
2. Glowing Plant Czar
What is this project? What is the product and how will it be created?
The project has been ongoing for several years now. What progress has been made? What hurdles remain to fully achieving the original goals?
Describe how this project was ahead of current government regulations and Kickstarter's terms of service when it first started. How have both reacted to this project?
Krichevsky A, Meyers B, Vainstein A, Maliga P, Citovsky V (2010) Autoluminescent plants. PLoS One 5:e15461. PMID: 21103397 Scientific paper covering how bioluminescent Nicotiana was created. (Similar to methods used by the "Glowing Plants" project.)
Post on "Crowd Funding Avatar" (Splasho) // Detailed blog post putting the Kickstarter project's science and role in DIY biology in context.
3. Bioterrorism Czar
What are the biggest historical examples of bioterrorism . Choose 2-3 to research in more detail (excluding the Anthrax attacks).
What are the biggest current concerns of the biosecurity community? Who are the most likely and least likely perpetrators? What is the risk?
What types of responses is the U.S. prepared for if a bioterrorism incident occurs?
Riedel S (2004) Biological warfare and bioterrorism: a historical review. Proc. Baylor Univ. Med. Cent. 17:400–406. PMID: 16200127 // General review of history of biowarfare and bioterrorism.
TDSHS History of Bioterrorism (Texas Department of State Health Services) // In-depth history and timelines that are useful for thinking about historical examples to highlight.
4. Anthrax Case Czar