Biofuels versus Fossil Fuels (Biotechnology and Society 2016)
From SynBioCyc
Everyone: Algal biofuels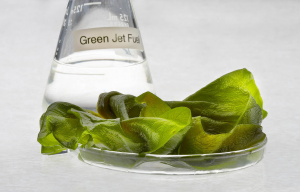 Required Reading/Viewing
Additional information
1. Cellulosic Ethanol
Extra Links for the Policy Czar
Sims REH, Mabee W, Saddler JN, Taylor M (2010) An overview of second generation biofuel technologies Bioresour Technol 101:1570–1580.
Review of technology and issues related to cellulosic ethanol. Skim the article for key details.
DOE Cellulosic Ethanol – read this page and click around the other ethanol links
For Cellulosic Ethanol Makers, The Road Ahead Is Still Uphill Erica Gies Yale Environment 360 Nov 3, 2014.
2. Deep Water Horizon Bioremediation
Extra Links for the Policy Czar
[1] Slick Solution: How Microbes Will Clean Up the Deepwater Horizon Oil Spill
[2] How Microbes Helped Clean BP's Oil Spill – watch the video and read the captions in the slide show.
[3] MicrobeWiki – Microbial Response to Deepwater Horizon Oil Spill
3. Frackibacter
Extra Links for the Policy Czar
[4] New genus of bacteria found living inside hydraulic fracturing wells.
[5] Microbial metabolisms in a 2.5-km-deep ecosystem created by hydraulic fracturing in shales