Chemical Synthesis of Life (Biotechnology and Society)
From SynBioCyc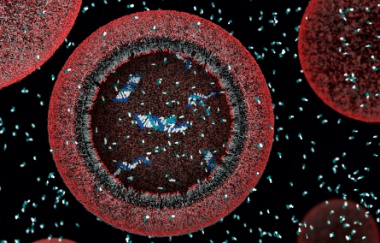 Required Reading/Viewing
We'll discuss two different types of chemically synthesized "protocells".
Error fetching PMID 19351200:
Marchant, J. "Oil droplets mimic early life." Nature News Feb. 2011. Read Article

News article describing Hanczyc and Szostak systems.

Hanczyc, M. "The line between life and not-life" TED Talk May 2011. (15 min). Watch on TED.com

Error fetching PMID 19351200:

Paper describing the chemistry behind the movies.

Szostak, J.W. "Part 1: The Origin of Cellular Life on Earth" iBIology Lecture. July 2011 (55 minutes). Watch on iBiology.org

You can skip past the general intro to minute 10 with the slide "Modern Life".

Visit Exploring Origins Website

Website further describing the components of Szostak protocells. Read through this as if it were an article.
Additional Reading/Viewing
Complete series of three Szostak lectures. Watch on iBiology.org