Cloning versus Stem Cell Therapies (Biotechnology and Society 2016)
From SynBioCyc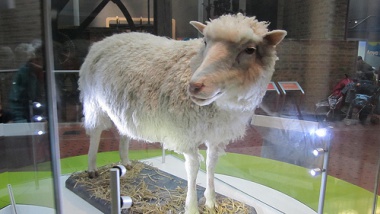 Everyone: Dolly the Sheep and Pet Cloning
Required Reading/Viewing
Additional Resources
Hwang Woo-suk Czar
Required Reading/Viewing
Parkinson's Czar
Required Reading/Viewing
Organ Regeneration Czar
Required Reading/Viewing
Focus on treatment of myocardial infarction and related heart disease.
NIH Regenerative Medicine Fact Sheet for a quick overview of the field.
Kempf, H., Andree, B., Zweigerdt, R. (2016) Large-scale production of human pluripotent stem cell derived cardiomyocytes. Adv. Drug Deliv. Rev. 96: 18–30.
Medhekar, S. K., Shende, V. S., Chincholkar, A. B. (2016) Recent stem cell advances: Cord blood and induced pluripotent stem cell for cardiac regeneration - a review. Int. J. Stem Cells 9: 21–30.
Additional Resources